About the France P.Bolton Fellowship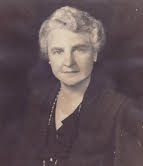 The annual Frances P. Bolton Fellowship in the amount of $2000 will be awarded to a person who obtained their Ph.D. on the basis of a dissertation/thesis which dealt with some aspect of parapsychological phenomena and whose intent is to use the Bolton Fellowship to further write up and polish the data amassed during the preparation of their doctoral work. The Ph.D. does not necessarily have to be solely within parapsychology but must demonstrate that parapsychology is a large component of the work. Applications will be taken until November 1st, 2017 with the  Fellowship awarded January 1st, 2018. A copy of the dissertation must be submitted along with three references and a description of how the Fellowship will be utilized.
In 2009 the Parapsychology Foundation was pleased to announce that two recipients were each awarded the PF's post-doctoral fellowship named for our co-founder, Frances P. Bolton. The recipients of the Frances P. Bolton Fellowship for that year were Dr. Nicola Holt and Dr. Marios Kittenis.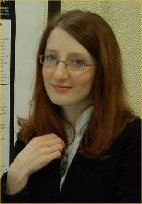 Dr. Nicola Jane Holt received her Ph.D. in psychology from the University of Northampton in 2007 for her thesis, "Creativity, States of Consciousness and Anomalous Cognition: The Role of Epistemological Flexibility in the Creative Process." Dr. Holt's doctoral research explored the links between multiple dimensions of creativity and both anomalous experiences and psi-performance, in the latter instance developing a protocol based on experience sampling methodology. Dr. Holt plans to use her grant to assist with the publication of papers based on her PhD findings. She is a Lecturer in Psychology at the University of the West of England, in Bristol. Dr. Holt was also a recipient of the Eileen J. Garrett Scholarship Award in 2002 when she was still a graduate student. For more details on Dr. Holt's receipt of that award, click here and scroll down.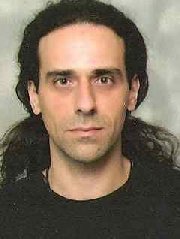 Dr. Marios Kittenis
received his PhD from the University of Edinburgh in June 2008 for his dissertation titled "Event-related EEG correlations between physically isolated participants." His doctoral research involved a series of three experiments investigating ostensible anomalous correlations in brain activity between pairs of participants, with the first two experiments partially replicating the results of previous studies. The Bolton Fellowship will enable him to conduct additional analyses on the results of these experiments which are likely to further clarify the findings, and to analyze psychometric data collected during the experiments (such as the Tellegen Absorption Scale and the Phenomenology of Consciousness Inventory) with the aim of investigating possible correlations between individual variables and effect sizes. The Bolton Fellowship will also be used to disseminate the findings of this research through article publications in academic journals.
Congratulations to Dr. Holt and Dr. Kittenis from the Foundation!