About the Eileen J. Garrett Scholarship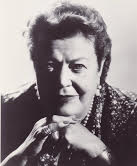 The annual Eileen J. Garrett Scholarship in the amount of $2000 is designed to assist a student attending an accredited college or university who wishes to pursue the academic study of the science of parapsychology. Successful application will demonstrate a previous interest in parapsychology by including a sample of writing on the subject along with a copy of academic transcript along with three letters of reference and a statement of what they hope to accomplish. Applications for this year's award will be taken until July 1st with the scholarship awarded August 1st, 2017.
The 2011 Garrett Scholar
The 2011 Eileen J. Garrett Scholarship winner was
Nickolaos Koumartzis
.
Parapsychology Foundation was proud to announce the winner of the 2011 Eileen J. Garrett Scholarship, Nikolaos Koumartzis of Greece, who joined a long line of Garrett Scholarship winners since the inauguration of the scholarship in l984.
Koumartzis was the co-founder of the World of Parapsychology website which was closed because of lack of funding some years after his Garrett Scholarship. The website was an international project that sought to create a digital map of parapsychology research conducted worldwide.
As a member of the British Society for Psychical Research, Koumartzis published articles (along with Renaud Evrard) in French and British parapsychology journals and since 2006 has been responsible for several monthly columns in several Greek magazines. He is the author of Psychical Research in Greece (Dion Publications, 2010) as well as a reference book The White Book of Parapsychology (IWrite publications, 2011). He is a PhD candidate at Aristotle University of Thessaloniki (Greece) conducting along with his in-depth study of parapsychology, research on online censorship. More recently, he has also been the designer of the new logo and other graphics for the Parapsychological Association.
Using the Garrett Scholarship for his continued study, Nikolaos was also eager to launch the Angelos Tanagras Publishing Grant in coordination with Parapsychology Foundation. The Tanagras Publishing Grant, named for the Greek psychical researcher who founded and served as President of the Greek Society for Psychical Research was envisioned to assist a newcomer scientist to the field of parapsychology to publish his/her parapsychological research in the form of an English speaking book to be made available for purchase by many readers via a well-designed worldwide promotion inside and outside the field. Unfortunately the continuing economic downturn doomed this initiative. Dr. Tanagras contributed to PF's Scholarly Monograph series and his monograph is available for purchase in PF's online store.
At the time he received his Scholarship, Nikolaos' long range plans included assisting in a parapsychology online Master's course or financially supporting with the aid of his publishing enterprises a PhD in parapsychology under the distant-supervision of a well-respected parapsychologist in the field.
Parapsychology Foundation was happy to assist Nikolaos in his studies and attempts to broaden parapsychology's reach both in Greece and the world. He now serves as the PF International Affiliate representing Greece. The PF has been watching his career since the 2010 award of our Robert R. Coly Prize with his winning essay posted here.