Robert R.Coly

Prize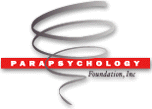 The Robert R. Coly Prize was established by the Parapsychology Foundation in 2004. The Prize was named for the Foundation's long-time Administrative Secretary and Treasurer. Unfortunately the Prize was suspended in 2011 due to the impact on the Foundation of the 2008 downturn. The Prize will be among those scholarly and student funding initiatives that the PF reviews in 2016 for possible future funding.
Robert Coly, for whom the Prize was named, is remembered as the one person most instrumental in managing the Foundation's finances for the future, allowing the organization to prosper during his over-thirty-year tenure. French-born, a Spitfire pilot during the Battle of Britain and a mechanical engineer by training, Coly assumed his PF responsibilities with a true dedication when introduced to the field by his mother-in-law, PF's founder, Eileen J. Garrett, and his wife, Eileen Coly. Many of our colleagues share warm memories of his Gallic charm as he seamlessly oversaw the behind-the-scenes details so important to the successful outcome of PF's many endeavors.
In recognition of his good works and commitment to the field, this essay competition — which carried a prize of $1000 — was created to encourage incoming and current undergraduate, graduate and post-graduate college and university students who have sufficient interest in the field to understand its complexities and help conceptualize its future, even if they are not in a parapsychology degree program or are not taking parapsychology courses at the moment.
Successful applicants showed determination, academic ability, and a sincere interest in the field by providing one copy of their high school or college transcript or two letters of recommendations from individuals who knew both their academic abilities and their interest in parapsychology, and, most importantly, by writing an essay of 1000 to 1500 words that addressed the topic, "The Challenge of Parapsychology."
The 2010 recipient of the Robert R. Coly Prize was Nikolaos Koumartzis. For a biography and photo click on the "About the Prize" button above. To read Koumartzis' prize-winning essay click on the "Essay" button above.