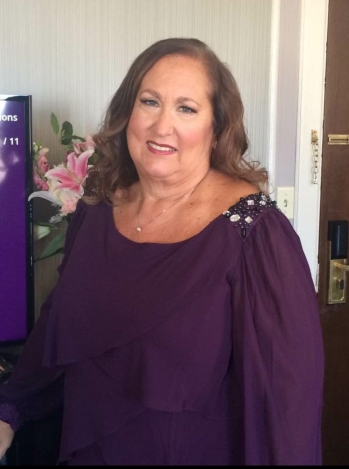 During our banner 65th anniversary in 2016, PF's Board of Trustees, following concentrated deliberation, has worked to reassess and revamp our Grant and Scholarship program that was, regretfully, suspended during a period of severe financial hardship. It goes without saying that we are enormously proud of our years of support of students and researchers the world over. We have provided a modicum of financial support that has assisted many to pursue highly productive careers with valued contributions to the science of parapsychology.
With our deliberations not totally complete I do, however, want to announce the parameters of our returning grant and scholarship program as conceptualized now but to be phased in over time. As PF remains regretfully unfunded by outside sources we must judiciously count our pennies with an eye to where our rapidly dwindling resources be best utilized. We are continuously soliciting donations while working to create an income stream to support the totality of PF's programs through the sale of publications and PF merchandise, the monetization of our YouTube channel, our fee-based forums and conferences, and the renewal of the PF Perspectives Lectures series both on-site and online. Such funds, we hope, will continue to support the maintenance of the Eileen J. Garrett Research Library and our international conferences as well as the work that goes into the building out of our new websites and the preparation of old and new content and courses.
Our scholarship and grants programs are so important to us and the field. We at the PF are understandably enormously proud of our  "family" of PF grantees and award winners. Without them the growth of our field is compromised. It is important to note that PF seeks to support our colleagues in the US and around the world so we would invite all our friends to keep us in mind for donations. One way to give is through estate planning, so we ask please, therefore, that you consider PF within your estate planning, in the knowledge that if you are a US citizen your donations are fully tax deductible because the PF is a 501 c3 tax exempt organization. As our support from donors, small and large, grows, we will, as always, seek to maximize our support so to enlarge our programs. Below are some of the grants and scholarships we are able to offer again.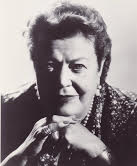 EILEEN J. GARRETT SCHOLARSHIP
The annual Eileen J. Garrett Scholarship in the amount of $2000 is designed to assist a student attending an accredited college or university who wishes to pursue the academic study of the science of parapsychology. Successful application will demonstrate a previous interest in parapsychology by including a sample of writing on the subject along with a copy of academic transcript along with three letters of reference and a statement of what they hope to accomplish. Applications for this year's award will be taken until July 1st with the scholarship awarded August 1st, 2017.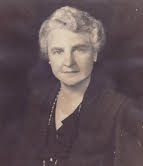 FRANCES P. BOLTON FELLOWSHIP
The annual Frances P. Bolton Fellowship in the amount of $2000 will be awarded to a person who obtained their Ph.D. on the basis of a dissertation/thesis which dealt with some aspect of parapsychological phenomena and whose intent is to use the Bolton Fellowship to further write up and polish the data amassed during the preparation of their doctoral work. The Ph.D. does not necessarily have to be solely within parapsychology but must demonstrate that parapsychology is a large component of the work. Applications will be taken until November 1st, 2017 with the  Fellowship awarded January 1st, 2018. A copy of the dissertation must be submitted along with three references and a description of how the Fellowship will be utilized.
SCOTT ROGO AWARD FOR PARAPSYCHOLOGICAL MEDIA
The Rogo award in the amount of $500 has been recast to include not only literature but also other media such as documentary film, television programming, podcasts and vlogs etc. The award will be granted as warranted so applications are accepted year round. A synopsis or treatment to be submitted along with representative media samples as well as the applicant's CV and any relevant materials and references. Upon completion, a copy of the book or film or other media will be donated to the Eileen J. Garrett Library.
JUDITH A.  AND CHARLES T. TART STUDENT SCHOLARLY INCENTIVE AWARD
Thanks once again to the generosity of Dr. and Mrs. Tart this annual award of $500 returns. This award is for a student who demonstrates a strong commitment to work within parapsychology. Esteemed parapsychologist, Dr. Charles T. Tart, in memorializing his first grant in parapsychology  given to him by PF's founder, Mrs. Eileen J. Garrett  while a student at MIT, wishes to provide similar encouragement to a new student in providing funding for a first experiment. Applications will be taken until  September 1st, 2017 and awarded October 1st, 2007.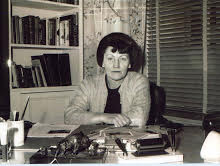 EILEEN COLY RESEARCH GRANTS
PF's long standing grant program has been renamed in honor of PF's second President, Mrs. Eileen Coly, who took great pride in administering our prolific grant program during her administration. A preliminary letter of request for application can be submitted at any time providing a brief explanation of the research anticipated, along with the investigators CVs. Should the PF be interested in considering such a research grant, an application form will be sent to the inquirer and a grant in the amount of $1000 will be awarded if the PF chooses to do so.
Future Funding Opportunities
Future augmentation of our Grants and Awards program remain under consideration with details to be announced upon availability. Please be aware that reports suitable for publication by PF must be provided at the conclusion of all  projects with all attendant proof of expenditure submitted. It is expected that at all times proper accreditation and acknowledgement of PF support be applied. Applications for all currently available and future funding should be directed to president@parapsychology.org
As intimated in my introduction, with donations PF can "spread the wealth" accordingly. Our Board and I are excited to open a new chapter and welcome new additions to the roster below of " PF  family" award winners.
PAST AWARD WINNERS
Garrett Scholarship: '84 Shari Cohn, '85 Etzel Cardeña, '86 Johnathan J. Koehler, '87 Douglas S. Perron, '88 Daniel P. Wirth, '89 Chuck Millar,'90 Kathy Dalton, '91 Sergio Rueda, '92 James P. Houran, '93 Mary S. Stowell, '94 Sharon-Rose Taylor, '95 Morgan Haldane,'96 Michael David Benhar, '97 Cheryl H. Alexander, '98 Nancy L. Zingrone, '99 Andrew Kolovos. 2000 Elizabeth Ferguson, '01 Louis Savva, '02 Nicola Jane Holt, '03 Aliza Hakimian, '04 Ian Baker, '05 Itai Ivtzan and Richard Knowles, '06 Yung-Jong Shiah (Yun-chung Hsia) '07 Fiona Campbell, '08 Renaud Evrard. '08 Bryan Williams, '09 Callum Cooper, '10 Jack Hunter, '11 Nickolaos Koumartzis.
Bolton Fellowship: 2000  Dr. Shari Cohn, '01  Dr. Cheryl Alexander, '02 Dr. Kathy Dalton, '03 Dr. Simon Sherwood, '04 Dr. Christine Simmonds, '05 Dr. Wellington Zangari, '06 Dr. Heather Wolffram '07, Dr. Lance Storm, '09 Dr. Nicola Hunt and Dr. Marios Kittenis.
Rogo Award: '92 Prof. Frank B. Dilley, '93  Dr. Justine E. Owens, '94 Dr. Alfred S. Alschuler, '95 Dr. Eugene Taylor, '96 Dr. Patrick McNamara, '98 Barbara Weisberg, '99 Dr. Chris A. Roe, 2000 Dr. Madelaine Lawrence, '01 Dr. Matthew D. Smith, '02 Dr. Michael Thalbourne and Lance Storm, '03 Dr. Fatima Regina Machado, '04 Dr. Christopher Moreman. '05 Michael Jawer, '06 Dr. Simon Sherwood. '07 Dr. Christine Simmonds-Moore.
Grant winners …too many to count….but quite a roster, eh?  Who is next?