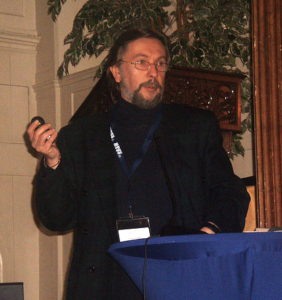 Lisette Coly, the President of the Parapsychology Foundation has released this comment this morning:
"It with deep regret and sadness that we must mark the passing of a highly respected and revered member of the Parapsychology Foundation family, Gerd Hövelmann. Over the years, apart from his myriad contributions to parapsychology, no doubt to be listed elsewhere by similarly grieving colleagues, we were proud and happy to have had him as a grantee, participating in our International Conferences, contributing to our publications as well as serving as our PF International Affiliate representing Germany. Above and beyond his lasting legacy to the field he was the very definition of a gentleman and scholar in all senses of the words, the likes of which are rarely seen these days. The PF family extends our sincere condolences to his family and his many friends worldwide."
All of us here at the Parapsychology Foundation do indeed regret with all of our collective heart that this extraordinary man who has passed. He died this past weekend surrounded by his wife, Friederike Schriever, and his daughters and will be sorely missed by so many.
Hövelmann's mark on parapsychology was substantive and informative, always bringing the international character of our discipline to the fore. From his authoritative pieces in Marcelo Truzzi's Zetetic Scholar back in the 1980s to his chapters in the recent Parapsychology: Handbook for the 21st Century published in 2015, his insight and wide knowledge has been most visible in his contributions to the primary literature of the field.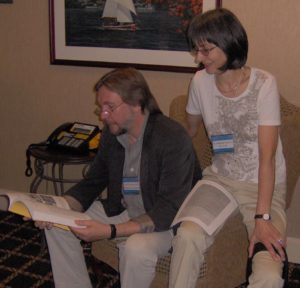 I daresay so many of us have fond and vivid images of him and his wife Friederike Schriever that weren't photographed. My oldest memory of Gerd was the moment he introduced himself to me in the front hallway of the old Institute for Parapsychology on Buchanan Boulevard in Durham, North Carolina. It was that moment—back when we were both young—that I realized the handsome man shaking my hand was, in fact, the knowledgeable and forthright debater from the Zetetic Scholar. He was so unlike the older man I had pictured from his writing, older but no less wiser.
His insight and industry was always apparent in everything he did for the field. As a friend of the Parapsychology Foundation, as Lisette has said, he has been invaluable help as a colleague and advisor, an interviewer for our filming efforts at the PF's conference on mediumship in 2005 in Charlottesville, Virginia and at the 2007 Parapsychological Association meeting in Halifax, and as a speaker at the Utrecht II conference in 2008 organized by the PF and hosted by the Johan Borgmans Foundation.
In the upcoming weeks, Lisette Coly will pen a longer blog on Gerd and his impact on the PF and the field. In the meantime, as she noted above, our hearts go out to his family and closest friends. We cannot express how much we all will miss him and how great a loss the field has suffered.